Precision Machined Components
Here at I&G Precision Engineering, we produce precision machined components and turned parts for multiple sectors in the UK.
Equipped with the latest CNC and CAD / CAM technology, we manufacture both complex prototype and batch run components.
Our workshop in South Wales (near Swansea) ships between 600 and 700 precision machined parts a month.
Each component is thoroughly inspected via CMM for precision before shipping, ensuring specifications are met every time.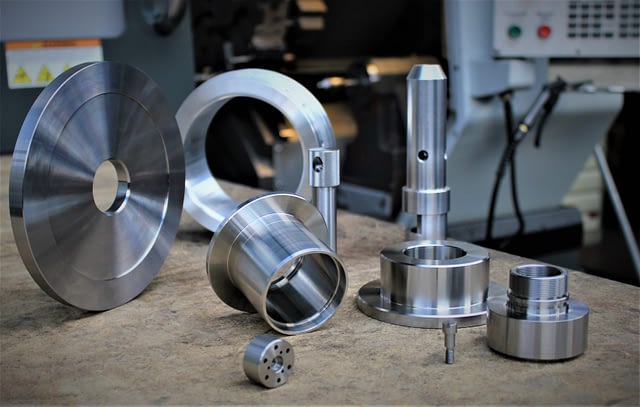 Versatile Machining Services
We regularly deliver precision components to organisations across multiple sectors. These include aerospace, automotive, communications, oil and gas, railway, medical, defence and more.
We produce parts from a range of materials including steel, aluminium, plastic, copper, stainless steel, super alloys and exotics. No matter your sector or your requirements, we can deliver the components you need.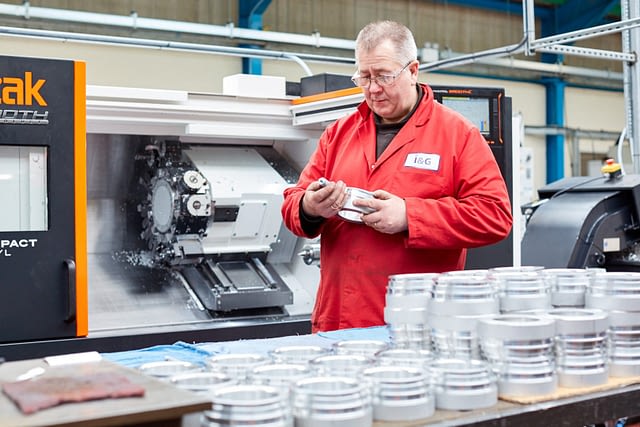 BATCH RUN PARTS
High volume production of milled and turned components to suit your timescale.
Fast turnaround enabled using a range of l

athes, vertical machining centres and twin pallet machining centres.

Production complimented by a range of machine tools for milling, turning and vertical boring.
RAPID PROTOTYPING
Latest 5-axis CNC machining technology used to produce intricate

prototype parts

.
Fast turnaround on complex experimental components thanks to a combined 100 years of experience.
Industry leading CAD / CAM toolpath mapping technology used.
Machinery
Thanks to 40 years of investment in the latest CNC machinery and technology, I&G Engineering guarantees quality with all machined parts. Browse our plant list page for individual machine specifications.
5-AXIS CNC MACHINING
Haas UMC 750 5-Axis Machining Centre
CNC TURNING
Haas ST-10 CNC Turning Centre
Haas ST-20 CNC Turning Centre
Haas TL-2 CNC Toolroom Lathe
Emcoturn 242 TC8 Station Lathe
Harrison Alpha Lathe
CNC MILLING
Mazak VCN530 Smooth G
Haas VF-4SS x2
Haas MDC-500
Haas VF-0
Haas VF-3
Haas VF-4
Haas Mini Mill 2
Haas Super Mini Mill
Why Work With Us?
We have been developing and refining our manufacturing processes for the past 40 years. Through constant investment in the latest technology and high level training, we have refined our machining processes for maximum efficiency and accuracy. By investing in zero point quick changeover systems and high feed tooling, and by employing a brand new 5S strategy, we are able to reduce costs and pass our savings onto our customers. As a business, our core values are:
Quality and precision ensured

Customer communication is clear and flexible

Improvement through investment in technology

Requirements of the customer are met

Partner confidence through service quality
Our quality accreditations include a UKAS accredited facility, the ISO 9001:2015 certificate for service quality, and the Investors in People certificate for our commitment to the high level training of our machinists.
Everything we do here at I&G is governed by our commitment to quality and precision, with all components we produce passing a rigourous CMM inspection process.
All of this has helped us to cement partnerships with many sector-leading organisations around the UK within the last four decades. If you are in need of high quality machined components, get in touch with our team today.

ankara escort
çankaya escort
ankara escort
çankaya escort
escort ankara
çankaya escort
escort bayan çankaya
istanbul rus escort
eryaman escort
escort bayan ankara
ankara escort
kızılay escort
istanbul escort
ankara escort
ankara rus escort
escort çankaya
ankara escort bayan
istanbul rus Escort
atasehir Escort
beylikduzu Escort
Ankara Escort
malatya Escort
kuşadası Escort
gaziantep Escort
izmir Escort